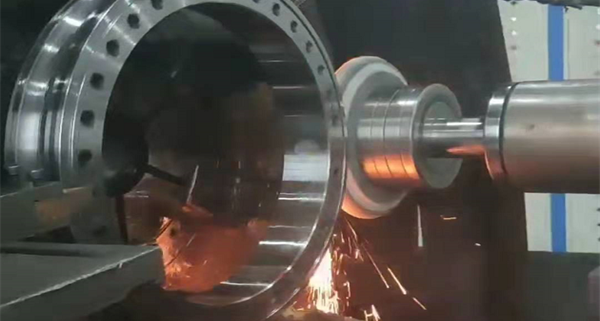 Slewing Gear Ring Bearing & Slewing Gear  Drive
Rotary gears are usually divided into two types, one is the rotary gear support bearing, the other is the rotary gear drive
Slewing gear support bearings are composed of an inner ring and an outer ring, usually one of which contains the gear. Together with the connecting holes on the two rings, they are easily and quickly wired through the adjacent link components for optimized power transmission. Slewing gear bearing raceways combined with rolling elements and cages are designed to withstand loads acting individually or in combination in any direction.
Rotary gears can be used in various industries such as aerospace, heavy equipment, industrial machinery, medical systems, mining, oil and gas, etc., and are the key to many industries and play a vital role.
The slewing gear support bearing is different from ordinary bearings, the difference is that it has a gear that can adjust the rotation. The machine transmits and adjusts the direction of the mechanical products fixed on the slewing bearing through the dynamic sensing system installed on the slewing gear bearing. and take advantage of special constructs: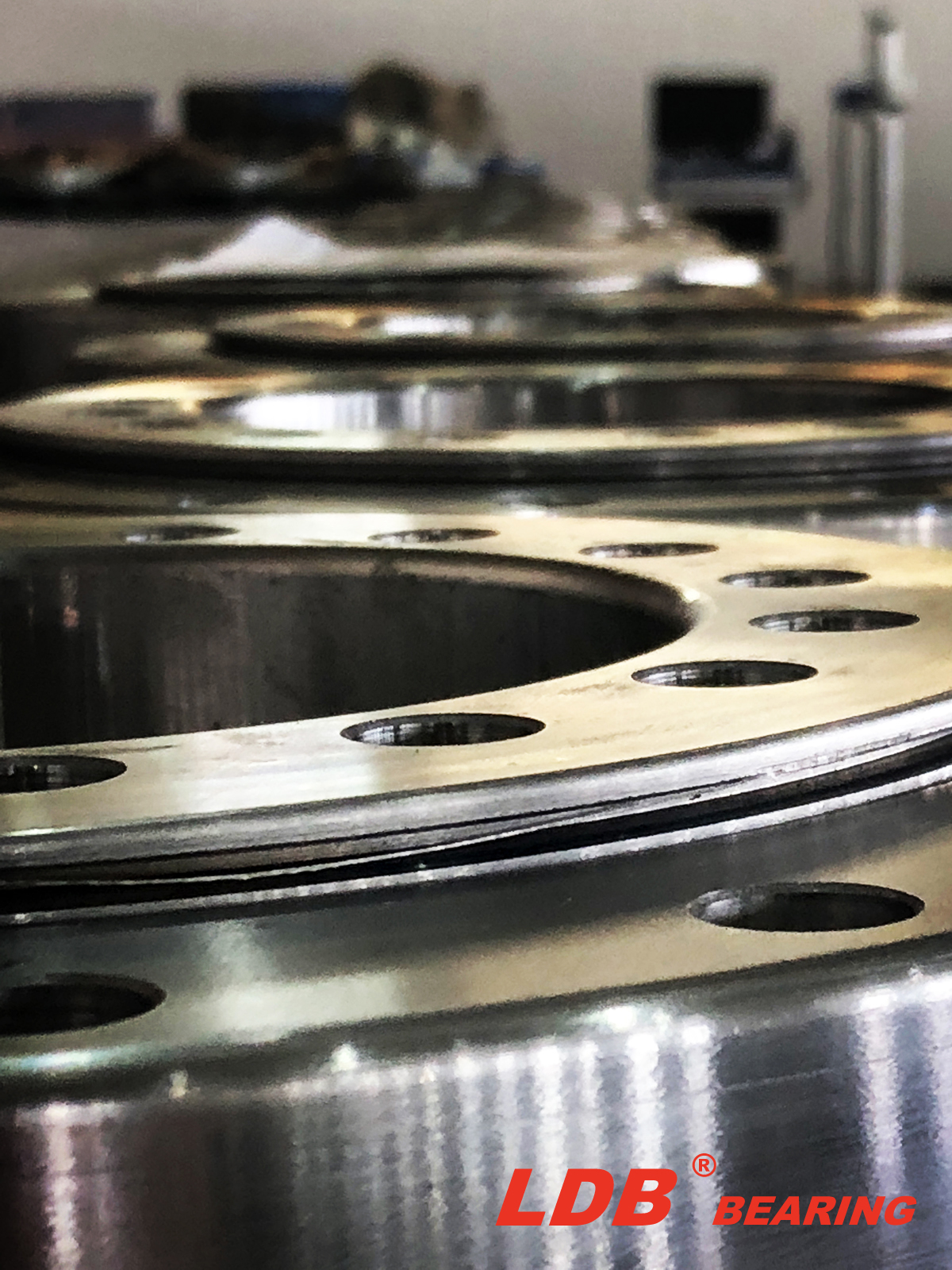 It maintains the overall balance, effectively guarantees the radial force generated in the work, and ensures the balance.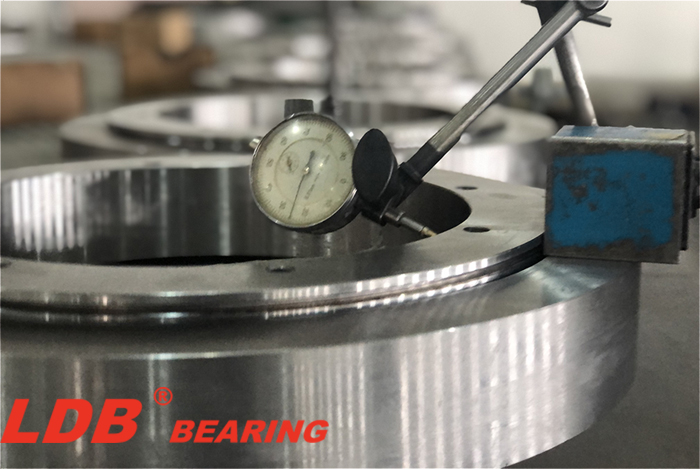 The rotary gear drive is a kind of turntable fixed in the gear box, which can safely bear the radial and axial load force, and drives the rotation of the turntable through the rotation of the turbine. Rotary gear drive is a gearbox composed of gears, bearings, seals, casings and motors.
The rotary gear drive is a modification of the worm drive mechanism. It dates back to the Renaissance period, when the Greek mathematician Pappus devised a worm drive. Da Vinci also used the slewing gear drive trim in many of its machines.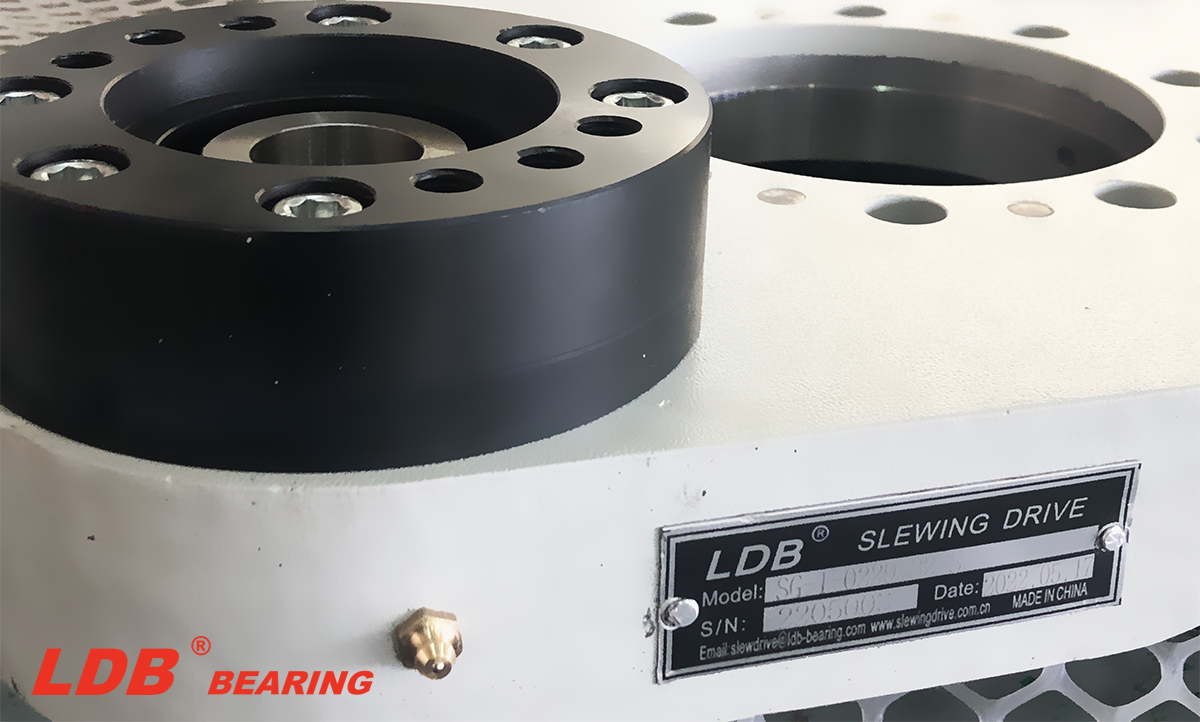 The driving force of the rotary gear drive comes from the rotational force given by the motor to the worm, and the gear on the worm is adjusted by the gear on the electric turntable. This combination mode reduces the rotation speed of the turntable, increases the torque, and can drive heavier objects.
Slewing gear drives can be applied to solar trackers, wind turbines, elevators, hydraulic machinery, telescopic arms, cranes and other equipment.
https://www.ldb-bearing.com/wp-content/uploads/2021/12/c0b117c03eb50def5c58270afc4f4dd.png
450
600
管理
https://www.ldb-bearing.com/wp-content/uploads/2021/06/l.png
管理
2022-06-28 16:07:53
2022-06-28 16:11:24
Slewing Gear Ring Bearing Drive