The operational challenges for wind turbines cannot be overestimated
Increased turbine power and size,extreme weather conditions, heavy loadsn and remote locations are just a few.
LDB has developed an innovative slewing bearing design with enhanced sealing capabilities and redesigned internal geometry to meet these challenges.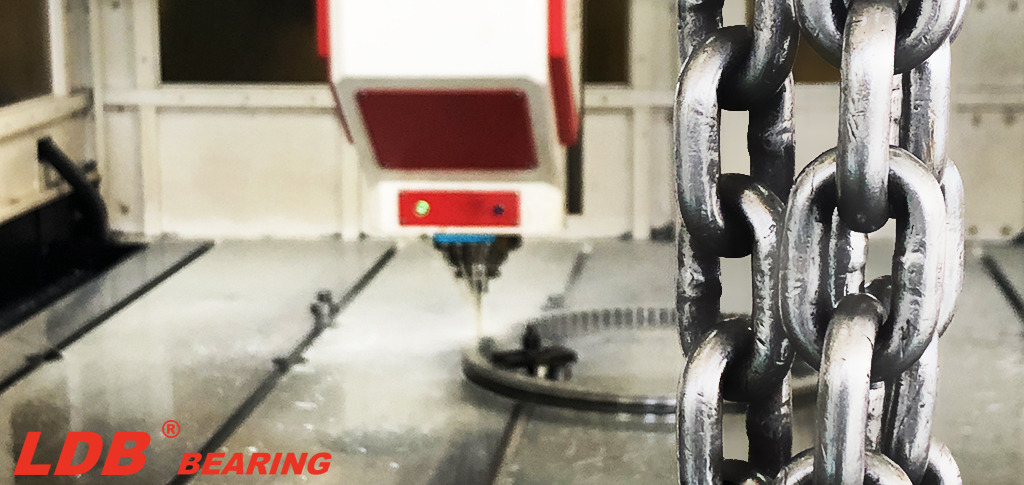 The LDB High Endurance Slewing Bearing offers increased resistance to harsh environmental conditions to improve reliability and performance and extend bearing service life.
Design, material and knowledge engineering combine for high endurance New internal bearing geometry in the cage and raceways reduces friction and increases turbine and pitch control performance. Reduced friction contributes to pitch system effectiveness and efficiency to maximize energy production.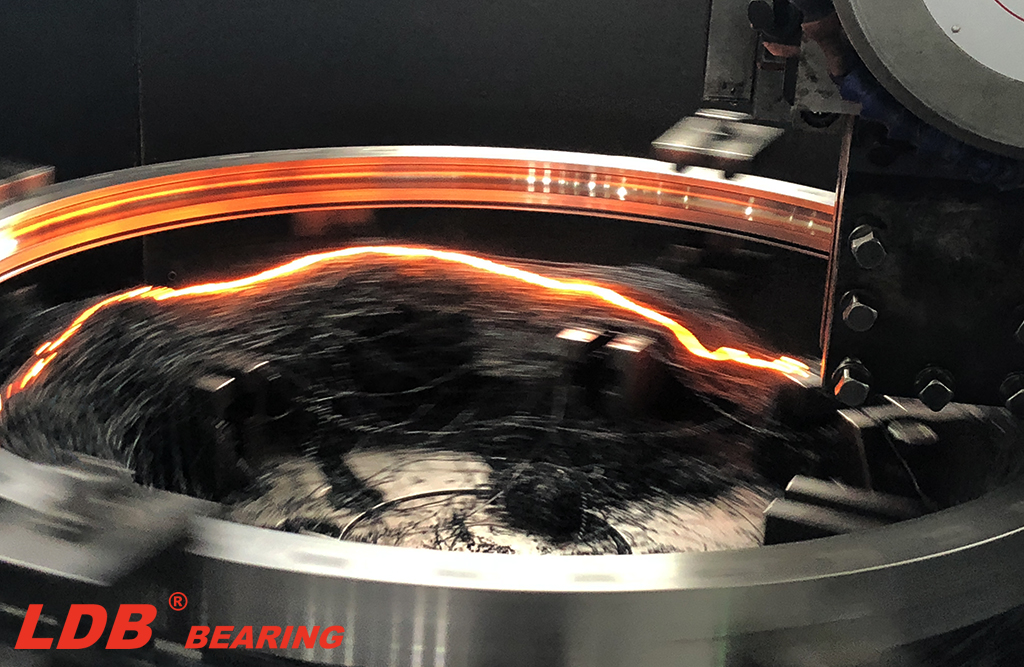 A new seal material, manufactured from polyurethane, provides better resistance to ozone, UV and salt water, reducing wear and providing longer service life than traditional nitrile-based sealing solutions.
The seal design is engineered to be less sensitive to ring deformation during operation for improved sealing efficiency,reducing grease leakage and water ingress, which results in improved robustness and lower maintenance costs.
The innovative way the bearing and seal are attached provides simplified installation and replacement, while at the same time the seal efficiency is maintained despite ring deformations under maximum operating loads.
Benefits
Increased turbine reliability even in harsh environments
Extended seal and bearing service life
Reduced operation and maintenance costs
Improved pitch control for increased performance
Reduced installation and replacement time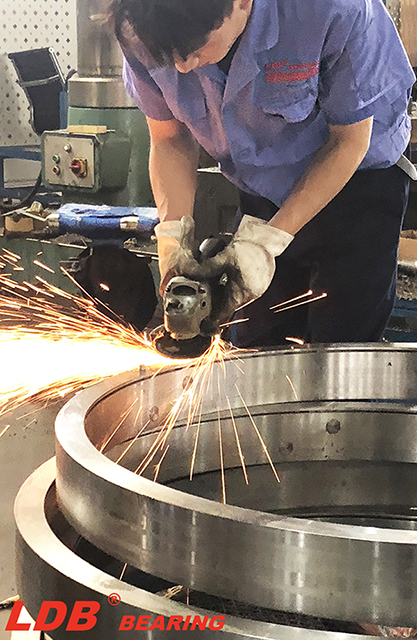 Typical applications
Pitch bearings to optimise the blade position for different wind conditions
Yaw bearings to correctly position the nacelle during operation
LDB offers a complete approach
As the world leader and innovator in bearing technology for more than 100 years, LDB has a unique understanding of rotating equipment and how machine components and industrial processes are interrelated, in every major industry worldwide. This knowledge – coupled with our expertise in sealing solutions,lubrication systems, linear motion,machinery maintenance, mechatronics,and services – enables us to deliver real-world solutions that help maximize mechanical performance over the entire lifecycle of an asset. As a result, LDB is your single source for off-the-shelf and customized technology products,solutions and services.
LDB High Endurance Slewing Bearing
Improved performance and reliability to meet wind industry demands
New seal design
Improved seal function under high loads, reducing lubricant leakage and water Ingress
EcoPur seal material
Increased resistance to wear, UV, ozone and salt water, improving seal reliability and service life even in harsh environments
Optimized cage design
Adjustments to the cage design and a special coating reduce the internal friction of the bearing
Optimized raceway design
Reduced internal friction and increased service life
https://www.ldb-bearing.com/wp-content/uploads/2022/05/slewing-bearing-01.jpg
485
1024
管理
https://www.ldb-bearing.com/wp-content/uploads/2021/06/l.png
管理
2022-05-31 12:01:02
2022-05-31 12:01:02
New Wind Turbine Bearings